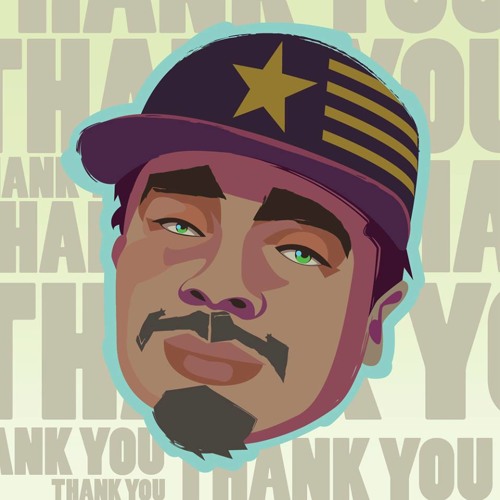 Don't sleep on this one!
San Francisco representative Yarrow Slaps has just released the track "Thank You," which is produced by Blvckhxvrt. Yarrow Slaps continues to demonstrate steady improvements in his music, as this is easily one of his more polished songs that he's released so far. While he's always had a knack for writing music, tracks like "Thank You" show that he's starting to seriously put it all together. I'm looking forward to listening to YS' next mixtape, because if it's consistently full of songs like "Thank You," he'll have a gem on his hands.
It definitely takes a bit of time to get used to typing out Blvckhxvrt, but his beat on this song is great enough to convince me that I'm probably going to be typing out his name frequently in the future. I immediately recognized his name from his work with Oakland MC Shady Blaze, however those beats were a lot more gloomier — darker. Along with general unfamiliarity with his style beyond that, I really had no idea what to expect when I read that he produced this track, as Yarrow Slaps is seen as being an artist in that mellow stoner lane. He surprised me, though; in fact, you can say he really produced a track that has now elevated him to a certain level of recognition in my eyes. He's talented, and I'm excited to hear his production in the future.
[soundcloud url="http://api.soundcloud.com/tracks/105138959″ params="" width=" 100%" height="166″ iframe="true" /]