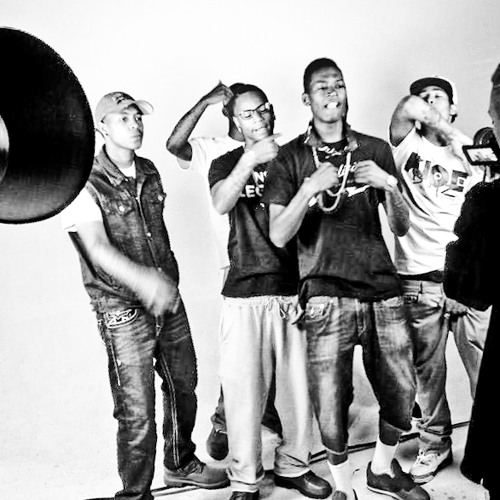 Nice posse cut from Earl Swavey, Young Ace, and Nebula. While Swavey's solo work has received more buzz recently, a Kioe Boyz tape might be a serious problem if it ever materializes.
Anyone that has followed rap music has already made up their mind on the current sound coming out of LA and the Bay; you hate it or love it. In this case, if you're feeling what's coming out of those two scenes, then you have to keep track of the Kioe Boyz.  "Bullsh!t" follows the same sound being done by more well-recognized artists such as  YG and Problem, but there's something a lot more loose to the KIOE Boyz' flows and techniques that make the music that much more raw. They're still a little rough around the edges, but they're always going to be one track away from making that one regional hit.
Earl Swavey's O.Y.N. was recently delayed, but perhaps for good reason, as it seems like he might be working closely with ASAP Yams and his crew. It's not immediately clear how linking up with Yams will affect his sound, but it certainly means that he's going to be getting a lot more looks from here on out.