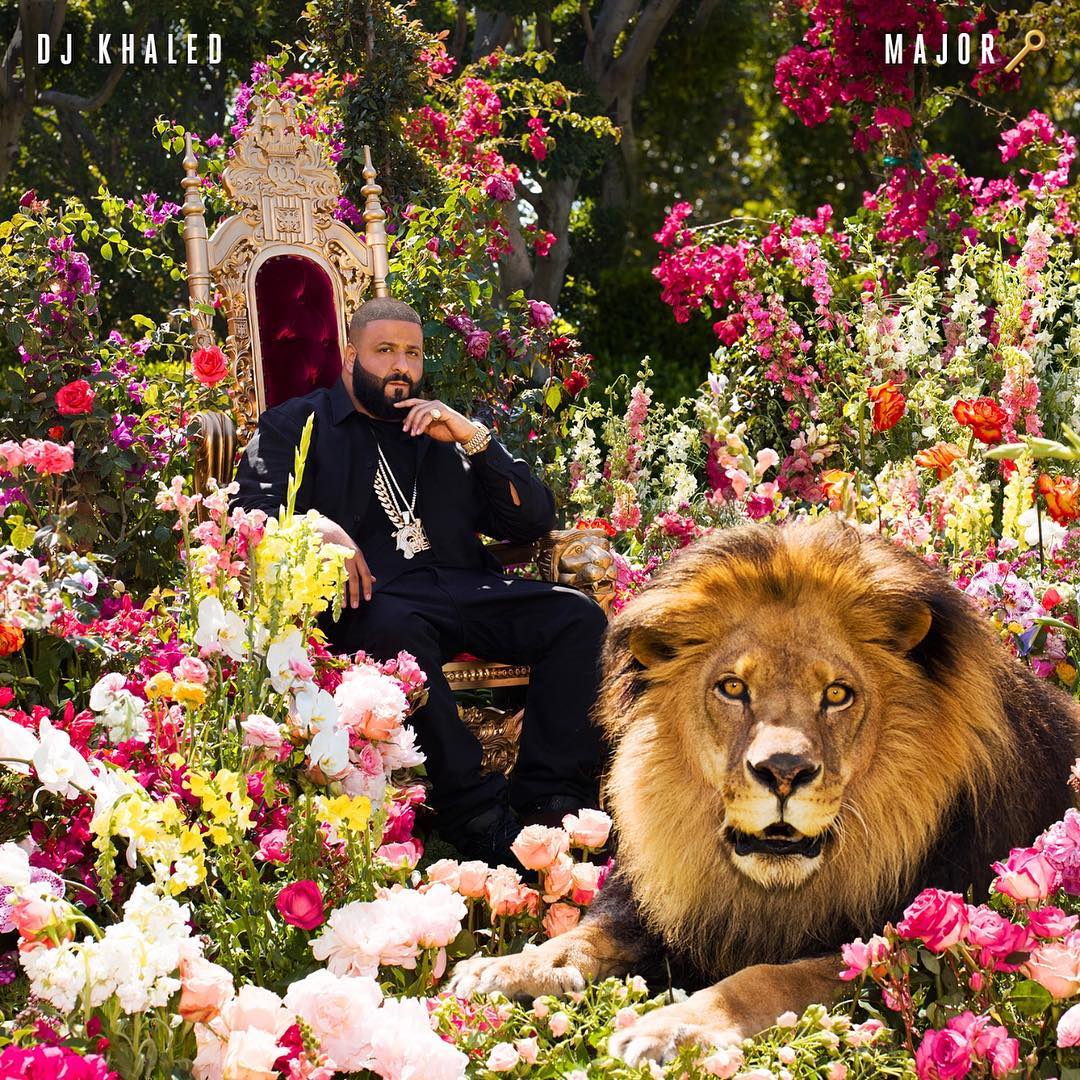 DJ Khaled went onto Jimmy Kimmel yesterday to premiere the artwork for his new album Major Key. If you follow Khaled on Snapchat, you should remember the day he shot this cover. I must say, I did not think it would turn out THIS dope.

Khaled also revealed in his Instagram post about the cover that he is dropping the video for his new single 'I Got The Keys' featuring JAY Z & Future soon and he will reveal the album release date the same day. Rumors are that the video is dropping this Sunday, so stay tuned.
Major Alert. I present to you the official cover to my 9th studio album Major . My greatest work to date. So it was only right that the cover of Major represents my journey on the road to more success and the passion it took to get here. Right now I'm in the jungle!!! I'm in the studio putting the final touches to my album. But it was so important I present this cover to fan luv to let you know I'M COMING!!!! Thank you to the iconic photographer Jonathan Mannion for shooting me and the King of the jungle. Lion order!!! I will never stop!!! I got the !!!!!! I'm premiering the video to I Got The s featuring Jay Z and Future very very soon. It's so close. I think I'll let the album date go the same day too. Just for fan luv!!!! And yes you heard me right, Jay Z!!!!! Special cloth alert!!!! Iconic Video Moment Alert!!!!!!!! It's coming very soon!!!! Be ready for the most powerful music and iconic artists all on Major . @wethebestmusic @epicrecords @rocnation #MAJOR? THE ALBUM FULL OF PASSION PAIN AND SUCCESS AND BLESSINGS AND MORE WINS!! GOD IS THE GREATEST! ????