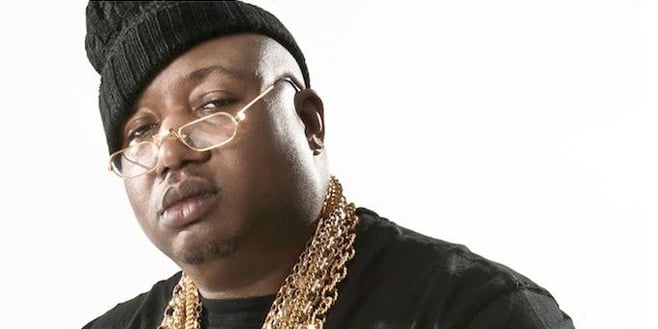 With the release of Bay Area OG E-40's twenty-sixth and twenty-seventh studio albums, The D-Boy Diary: Book 1 and The D-Boy Diary: Book 2, due this Friday (11/18), we're going to rank the top eight studio albums from 40 Water's storied quarter-century long career. Dig into the list of the best E-40 albums below, accompained with a playlist of the best tracks from the albums.
Best E-40 Albums
---
8. E-40 – Charlie Hustle: The Blueprint of a Self-Made Millionaire
E-40's 1999 release Charlie Hustle: The Blueprint of a Self-Made Millionaire was another strong addition to his catalouge. Following the bloated 1998 double album The Element of Surprise, Blueprint cuts out a lot of the fat on the previous album. The emergence of Rick Rock and Bosko as some of 40's go-to producers made this album a bridge between his classic mobb sound and the early signs of some hyphy influence. Along with the stellar beats, 40 is rapping close to his peak on this album, and he brings along pals like Fat Joe, Lil Wayne, Too $hort, B-Legit and others along for the ride. The album also includes one of 40's most notable and influential tracks, "Big Ballin' Wit My Homies".
Essential Tracks: "Get Breaded", "Look at Me", "Earl, That's Yo Life", "Big Ballin' Wit My Homies"
---
7. E-40 – Loyalty & Betrayal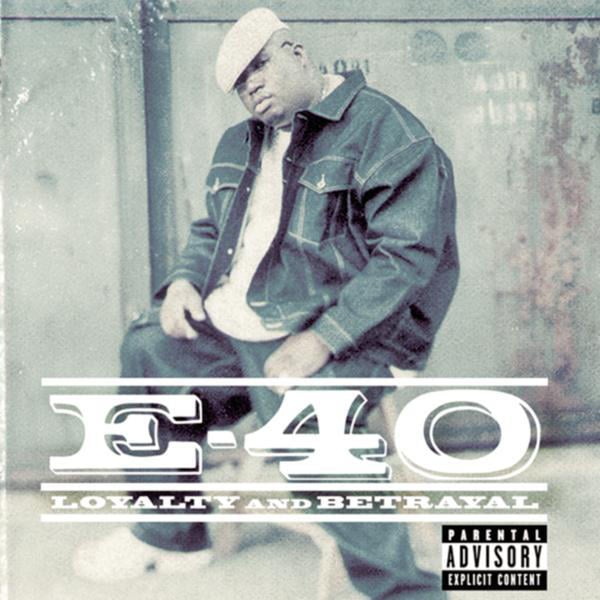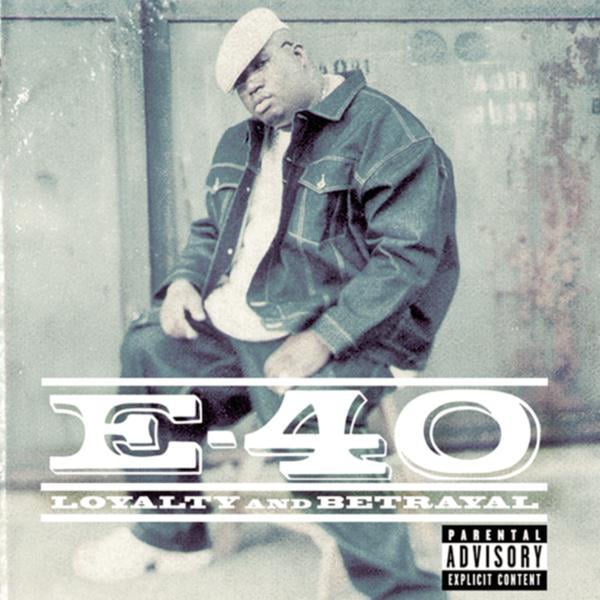 Released just under a year after Blueprint, Loyalty & Betrayal is essentially a continuation of the previous album but with a stronger set of standout tracks throughout. Lead single "Nah, Nah" brought 40 together with Nate Dogg for a groovy collaboration as good as anyone could expect from those two. Bringing along mainly the same group of producers as his previous album, 40 invited 8Ball, Ice Cube, Pastor Troy, Mack 10 & The Click onto this album.
Essential Tracks: "Nah, Nah", "To Whom This May Concern", "Doin' The Fool", "Flamboastin'"
---
6. E-40 – Revenue Retrievin': Night Shift
Following the all-over-the-place mess of The Ball Street Journal in 2008, 40 took his time over the next two years before releasing his next project – a double album, packaged separately with Revenue Retrievin': Day Shift & Night Shift. Moving away from the mainstream hyphy/southern crossover sound on his previous record, Night Shift (the stronger of the two volumes, although Day is still a great record) perfects the 2010 hyphy sound with the help of Rick Rock and an on-form Droop-E (40's own son) doing the majority of the beats. As usual, E-40's bars throughout are hilarious and fitting, and with better production and features (including Snoop Dogg, Messy Marv, The Jacka, Dru Down, San Quinn, Suga Free & others), Night Shift is a clear standout in his discography.
Essential Tracks: He's A Gangsta, Wet, Over the Stove, Power Up, Attention
---
5. E-40 – Revenue Retrievin': Graveyard Shift 
Only a year after the first set of Revenue Retrievin' albums, 40 returned in 2011 with Revenue Retrievin: Overtime & Graveyard Shifts. Graveyard is the stronger of these two volumes, with a more varied sound in production than Night Shift – there are hyphy tracks, throwback mobb-sounding cuts, and even a few club friendly songs. Everything works on this record, with almost 80 minutes of runtime failing to ever sound stale. 40 brought a few upcoming Bay Area artists, such as Philthy Rich, Stevie Joe, & DB tha General on this album, showing his ear is open to the young, talented generation of artists in the Bay Area today. The album also includes one of the 40's most popular tracks ever, "My Shit Bang", with its massive bassline produced by Tone Bone.
Essential Tracks: Concrete, 43, That Candy Paint, Don't Try This at Home
---
NEXTPAGE