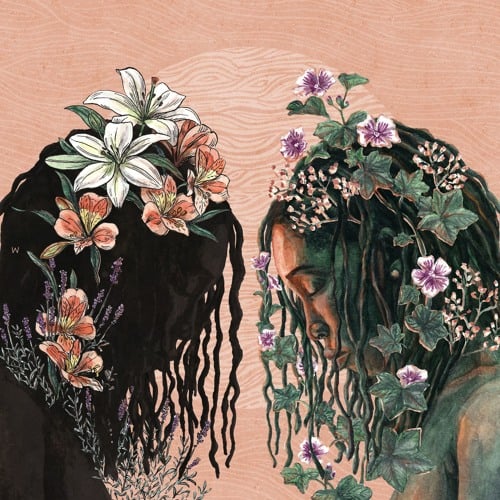 Was real busy last week so a few things slid through the cracks initially, like this brand new EP from Ivy Sole. She broke through last year and gained some attention with her single "Life" featuring Dave B but living up to our namesake, we were hip before just about any blog had posted her.
Ivy's come a long way in just over a year and she's sounding stronger than ever on this brand new EP of hers WEST. She's a graduate of UPenn, an Ivy league school that's among the top schools in nation so we know her book smarts are ceiling high and that definitely transfers over to her raps. She doesn't song like Aesop Rock where you've gotta listen about 15 times to get what the message is but there's always something being said in Ivy's songs, whether it's about her hometown or something about love. Ivy can be a bit wordy at times but she's really developed into quite the strong song writer as dope melodies fluidly flow throughout this entire EP and really take center stage.
In fact, this EP is essentially the second part of a series, a follow-up to EAST which she droppped a few months back. If you're a new fan and you're digging this, go back and listen to that right here.
This one's definitely a recommended listen and it evens features some help from Well$ as well as a couple of beats from Teddy Walton, who most notably produced "LOVE." for Kendrick Lamar and "Crew" for Goldlink