Rapsody – Laila's Wisdom
PURCHASE: Apple Music/iTunes || Amazon (CD, MP3, Vinyl) || Spotify
Truthfully I feel like this album is as low as it is on this list because of how it's been ranked by many others. I love Rapsody, I love her music, her story, her message, her energy but there's been a little too much critical hype for her if you ask me. This is coming from someone that's been riding with her since the early mixtapes. Perhaps it's the Grammy nomination that ticked me off the most. It just felt like 9th Wonder, who is on the Grammy Academy, bribed his fellow academy members to get this album on the list. It's better Laila's Wisdom than some generic album that did well commercially but it just felt like an inside job to me. Now Laila's Wisdom is awesome, it's got great themes and messages that we don't hear enough but how often did I come back to this album? Not often. It's replay value just wasn't all the way there for me, which is the biggest factor to me on whether I like an album or not. I appreciate everything on here and it truly is a great, thoughtful album but I feel like going forward, they need to work on the musicality of it all even more. – Trixx

2 Chainz – Pretty Girls Like Trap Music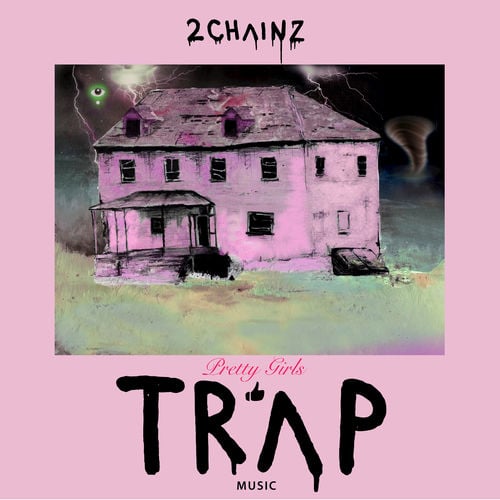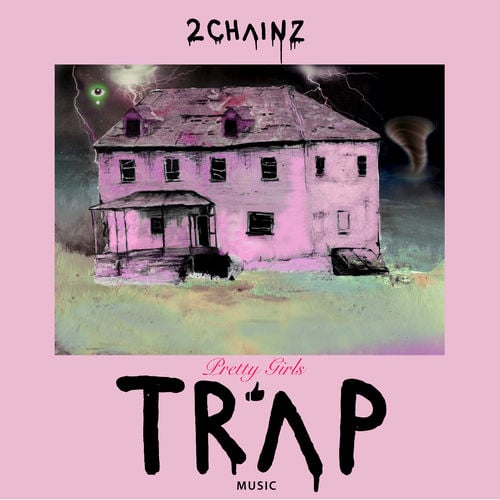 PURCHASE: Apple Music/iTunes || Amazon (CD, MP3, Vinyl) || Spotify
2 Chainz will go down as one of this generation's most underrated artists. He has a number of hits to his name but no real "classic" album to date, although all of his studio albums to date have been solid. His latest release Pretty Girls Like Trap Music was a juggernaut and is pretty easily his best studio album in his catalog. The 16 track record has a number of massive features but the real star is Tauheed Epps. As usual, he's dripping in charisma and his punchlines are as slick as ever. There isn't a track that feels like it was forced onto the project. Every single from the album – 'Big Amount', 'It's A Vibe', '4AM', and 'Good Drank' – are a stronger set of singles than a lot of artists can get in their career. And to be honest, 'Blue Cheese' featuring the Migos sounded like another one. It's just different on this one. – malbin

Jonwayne – Rap Album Two
PURCHASE: Apple Music/iTunes || Amazon (CD, MP3, Vinyl) || Spotify
The unlikely looking rapper didn't begin as a rapper. Jonwayne surprised everyone when he broke from his place as an electronic producer and came out on Quakers' song "Smoke" with a quick flow and an adept knack for rapping. He's been more of an underground darling because he's so wordy and his production is sample based and golden age reminiscent but it wasn't until this album that Jonwayne really got personal. There would be splashes here and there of what he's been going through but he dug into his life and really put an introspective lens on it for the first time on Rap Album 2. This album feels like a great novel perhaps more than any project on this list so if you're in it for the story, this album's a must listen. – Trixx

Quality Control – Control The Streets Vol. 1
PURCHASE: Apple Music/iTunes || Amazon (CD, MP3, Vinyl) || Spotify

Quality Control obliterated 2017 and to cap off the year, the Atlanta based label shared a thirty song compilation Control The Streets Vol. 1. The project showcases the label's stars and brightest new artists along with a number of massive features. While all three members of the Migos & Lil Yachty are all over the project, new artists Lil Baby, Marlo, Mango, YRN Lingo, City Girls, & Kollision showcase their potential to be the next up from the South. The latter artist's only contribution 'Space Cadet' is a melodic spaceship and is a track to watch in 2018. There's a lot to get into here but tracks like 'Ice Tray', 'Blow Like A Whistle', 'Wrist Thunderstorm', 'Hellcat', and the 'My Dawg' remix are hard to deny. Throw this baby on shuffle whenever you need some energy. – malbin

Miguel – War & Leisure
PURCHASE: Apple Music/iTunes || Amazon (CD, MP3, Vinyl) || Spotify
There was concern that Miguel was going to let 2017 finish before he dropped his fourth studio album War & Leisure. Thankfully, we were hit with the album on December 1st and the product delivered was pure quality. The album feels better suited for warm weather and while unfortunately it's currently -11 in Chicago at the time of me writing this, the sound on here really makes you ready to give this the summer time spins.
The generational artist continues to make charisma dripped R&B tunes that only certain types of personalities can pull off. The project's singles were great work and album cuts like 'Criminal' featuring Rick Ross and 'Come Through And Chill' featuring J. Cole are ones to keep in rotation for the foreseeable future. The record feels less digitally produced compared to other albums, which gives us a fresh sound to dig into. Every album thus far in Miguel's catalog has been top notch and this album's 'Now' might be the strongest one yet.
Miguel is walking down a path cleared out by Prince and if we're keeping it 100, he's the artist that's keeping that spirit alive today. – malbin

ASAP Ferg – Still Striving
PURCHASE: Apple Music/iTunes || Amazon (CD, MP3, Vinyl) || Spotify
Always Strive And Prosper is among my least favorite albums in recent memory. That album was A$AP Ferg's 2016 effort and it completely abandoned what Ferg does best. I respect Ferg for wanting to be extra musical and develop artistically but that album was proof that he's got to stick to what he does best, which is create upbeat, rap bangers. He went back to the basics on Still Striving and I love him for it. The album's filled with slappers such as "Plain Jane" and "Trap And A Dream" and really they just show why this style is his bread and butter. – Trixx
Majid Jordan – The Space Between
PURCHASE: Apple Music/iTunes || Amazon (CD, MP3, Vinyl) || Spotify
My first listen of Majid Jordan's The Space Between was on a late night drive. I had about 4 hours to kill on a Friday night drive and this album was my first stop. It had just dropped and it fit the setting perfectly. Not enough albums feel like a moment but this album truly does. Jordan Ullman's production feels flowing on this album. Every song fits that same, disco inspired, R&B vibe and each song sonically leads into the next. It's such a tough feat as a producer but Jordan locked down a sound and stuck to it without getting repetitive throughout this entire album. This one's definitely listened in full but it's definitely got it's standouts that leave me singing along every time. – Trixx

dvsn – Morning After
PURCHASE: Apple Music/iTunes || Amazon (CD, MP3, Vinyl) || Spotify
After hitting the scene in 2016 with their fantastic debut SEPT 5th, OVO Sound's dvsn returned this year with their sophmore album Morning After. The record is another step in the right direction for Daniel Daley and Nineteen85 in making unique, timeless R&B records. While this project doesn't feature records as strong as their debut, the entire 13 track set feels like a more complete body of work. It's filled with more ram jams to add to your appropriate late-night playlist. At the very least, the stretch from 'Think About Me' to 'P.O.V.' is one of the strongest four track stretches in music for 2017. There's no sophmore slump to be had here. – malbin

Roy Blair – Cat Heaven
PURCHASE: Apple Music/iTunes || Amazon (CD, MP3, Vinyl) || Spotify
Ever since Roy Blair got a Soundcloud repost from Kevin Abstract, I've been a fan. He's certainly derivative of some of Kevin's music, it's moody yet beautiful and poppy but it's coming from an outcast. Roy's got a remarkable voice and he hits the spot immediately from the first note on the first song "Family". Not only are the songs just beautifully ethereal but there's a lot of strong topics on here. Following the Kevin Abstract comparison, this album too is heavily about his strain from his family and eventually leaving home. – Trixx

Trippie Redd – Love Letter To You 2
PURCHASE: Apple Music/iTunes || Amazon (CD, MP3, Vinyl) || Spotify
This album took a dive in quality a slight bit from the first installment of this album, which isn't a huge surprise considering this album came only 6 months after the first. A Love Letter To You 2 felt a little rushed and there's songs on this project that should've been kept in the drafts but there's also some incredible songs on here. Tracks like "Hellboy" and "Deadmans Wonderland" were among my favorites of the year and really just the whole first half of this album is prime whip material. The beats are knocking and Trippie's bringing in incomparable energy and style. – Trixx

Sabrina Claudio – About Time
PURCHASE: iTunes || Amazon (CD, MP3, Vinyl) || Spotify
Sabrina Claudio kicked off 2017 with her debut project Confidently Lost and finished off the year with About Time. The talented singer/songwriter really flexes her writing ability on the project, which features writing from her across all 12 tracks.
In an interview with Zane Lowe, Sabrina talked about the album and said: "I subconsciously wrote every song having to deal with time in some way, shape or form. I think in these moments I've been so worried about time and then it just kind of translated into my music." She covers liberation, loneliness, romance, and a handful of other themes on the album over experimentally lush production. Standouts on the album are the pre-release singles 'Belong to You' and 'Unravel Me' along with fantastic album cuts 'Natural' and 'Wait'.
2017 was a true year of revival for R&B and Sabrina is clearly at the forefront of the new movement. With an exceptional songwriting voice, a soft voice and unique production choice, she's on the right path to mark her spot in the industry her own way. – malbin
YoungBoy Never Broke Again – AI Young Boy
PURCHASE: iTunes || Amazon (CD, MP3, Vinyl) || Spotify
YoungBoy Never Broke Again became a legal adult just a few months ago but that didn't stop the teenage artist from absolutely smashing 2017. Throughout the year, YoungBoy released a plethora of music videos and three projects. The highlight was AI Young Boy – a 15 track record that features the best tracks we've heard from one of hip-hop's brightest young talents.
'No Smoke' is THE must hear record from the project and it has easily become YoungBoy's biggest record to date. It's a melodic banger that really encapsulates his mainstream potential. The project has a great mix of street anthems, hard-hitting bangers and a refreshing touch of introspective material about YoungBoy's situation. There's a lot of pressure on a kid his age given his stature in the music industry and the streets, along with supporting his family and multiple children. He's understanding of the situation and what he needs to do to get into a better situation. That's the most important element to YoungBoy's music. – malbin

Corbin – Mourn
PURCHASE: iTunes || Amazon (CD, MP3, Vinyl) || Spotify
Even when he was Spooky Black, a moniker that was purely made as a joke, corbin's music was still deep musically and with meaning. He's certainly grown since those viral days and he released a fully fleshed out body of work this past year with 'Mourn'. The album feels like a gothic experience from the quiet outcast kid in the back corner of the class that has finally spoken out. There's points in the album where the rest of the class, listening in awe, is thinking to themselves that this is getting a little redundant and perhaps shallow but then there's that track that wakes up the people again and perks their ears back up. – Trixx

Reo Cragun – Growing Pains
PURCHASE: iTunes || Amazon (CD, MP3, Vinyl) || Spotify
I feel was one of the most slept on releases of the year. Reo Cragun emerged kind of out of nowhere. I don't know exactly how it all went to down but for clips, he moved from Washington to Los Angeles and signed a deal with the son of Lucian Grainge, who is the CEO of Universal Music Group, all prior to this proper debut project. The talent this kid possesses is evident. He's got such a smooth vocal prose and already I think he's a great songwriter. Reo only just started singing a couple of years ago, transitioning from his early musical days when he was strictly rapping so it's truly remarkable how professional he sounds already. Growing Pain is loaded with phenomenal songs, some of which have gotten a ton of play for me this year. I'm really excited to see what's next for him. – Trixx

Thundercat – Drunk
PURCHASE: iTunes || Amazon (CD, MP3, Vinyl) || Spotify
Thundercat returned after a four year hiatus to release his new album Drunk this year. The project is 23 songs long but the tracks are very short, as the entire album is only 51 songs long. I think it's safe to say no other artist in the world right now can get features from Kenny Loggins, Michael McDonald, Kendrick Lamar, Wiz Khalifa, and Pharrell on the same album. Thundercat is a straight musical genius and he flexes that fact yet again all over this album. The album is straight fun – the composition and performances here are top notch but while you're vibing to this record, you'll find a bunch of lines that will just make you laugh. The record really just examines what it is like to live your life and it's the perfect soundtrack for you to do just that. – malbin
Future & Young Thug – Super Slimey
PURCHASE: iTunes || Amazon (CD, MP3, Vinyl) || Spotify
Future & Young Thug went from social media enemies to best friends within a couple of months, which resulted in the creation of their collaborative project Super Slimey. While the album was reportedly ready to be released at the top of 2017, another small conflict delayed the album into an early Q4 release.
The 13 track record doesn't really have anything that will surprise you. It's filled with hard hitting tracks, drug filled lyrics and eclectic flows from both parties. Both artists have commendable performances throughout the project but the chemistry leaves a bit to be desired. Taken in together, the pairing feels a bit clunky and formulaic throughout the project. That doesn't change the fact that tracks like 'No Cap', 'Three', 'Real Love' and 'Group Home' are really strong efforts, while Young Thug's 'Killed Before' is one of the best records in his catalog. At the end of the day, this project may not have lived to the sky high expectations but it isn't a bad release by any means. – malbin
Roc Marciano – Rosebudd's Revenge
PURCHASE: iTunes || Amazon (CD, MP3, Vinyl) || Spotify
There's a select few rappers on this planet that I like more than Roc Marciano. He has the most unique rap gruff and some of the wittiest yet, tough street lyrics out there. 'Rosebudds Revenge' was his first album in 4 years so the expectations and the anticipation for this album were high. Quite honestly, they didn't meet them on first listen but this one grew up on all the way after a few more listens. The production's not always top notch and I wish Roc would've reached out for more outside production and there's point where Roc's flow gets a little stale and sounds a little lazy but at the end of the day, it's still Roc Marciano from Pimpstead. The album's still laced with great one-liners and a gritty New York sound even though he's a sunny California resident now. – Trixx

Rexx Life Raaj – Father Figure 2: Flourish
PURCHASE: iTunes || Amazon (CD, MP3, Vinyl) || Spotify
Former Boise State football player turned melodic genius Rexx Life Raj released a TON of music in 2017. It wasn't in an oversaturating way – he just released six non-project singles, an EP with Ymtk and of course this latest full-length Father Figure 2: Flourish.
The project has some really brilliant moments. Rexx always has something to say with his music and his melodic performances are in top notch form on this record. There really isn't a skip on this album and while the album's pre-release singles are cool, a personal favorite is the album cut 'More Than Enough'. There's really a lot to love here and if this is your introduction to Rexx, there's a whole catalog of gems for you to dig into after this. – malbin

Mac Ayres – Drive Slow
PURCHASE: iTunes || Amazon (CD, MP3, Vinyl) || Spotify
Mac Ayres built a Soundcloud of simple and soulful love tunes and really exploded in November of 2016 thanks to his easy-going single 'Single'. This August, the 20 year old New York native shared his Drive Slow EP and it was one hell of a debut.
The EP is really as bare as it can be in the best way possible. It is simply chords, real percussion and a soft vocal performance throughout. The concise sound doesn't drag on one bit and with the nine tracks only adding up to 31 minutes, we're itching to hear some new tunes from Mac. All in all, Drive Slow is the perfect EP to have on while you're embarking on your path with your significant other. – malbin

Cousin Stizz – One Night Only
PURCHASE: iTunes || Amazon (CD, MP3, Vinyl) || Spotify
The rap game's favorite cousin delivered yet again in 2017. Cousin Stizz delivered One Night Only this July after months of delays on the album. The wait was worth it, as the album gifts fans with head-bobbing anthems and a handful of bangers that helped raise Stizz's profile even higher.
The album's lead single 'Headlock' is a fitting single that was well received and featured one of Offset's first solo appearances outside of the Migos. Other singles such as 'Lambo' and 'Jo Bros' are straight thumpers and 'Doubted Me' is a classic motivational Stizz track. While the G-Eazy assisted 'Neimans Barneys' felt like an unneeded banger attempt, the rest of the album features glittery trap production that always feels perfectly fit for Stizz. You can't mistake Stizz for anybody else and One Night Only furthers cements Stizz as an artist that's easy to root for in the future. – malbin

Big KRIT – 4eva is a Mighty Long Time
PURCHASE: iTunes || Amazon (CD, MP3, Vinyl) || Spotify
This is the album we'd always hoped Big K.R.I.T. could've dropped while on Def Jam. 4eva Is A Mighty Long Time is a double album that actually remains interesting from start to finish. The album's has soulful standouts like "Big K.R.I.T." as well as the trunk knockers like "Subenstein". Underneath the bevy of good songs is a loose concept that pairs the two halves of the album together. The first being the Big K.R.I.T. side and the second being the Justin Scott side. It's really an easy to grasp concept as the songs on the first half are representative of the rapper facade and the second half digs beneath than to the man behind the moniker on some more personal songs. This album feels true in both message and spirit and that's what I love the most about it. – Trixx

Lil Uzi Vert – Luv is Rage 2
PURCHASE: iTunes || Amazon (CD, MP3, Vinyl) || Spotify
This album just felt like a big moment, the biggest of Lil Uzi Vert's career for sure. It was coming off the massive success of "XO TOUR Llif3" so the anticipation was high. Luv Is Rage 2 really was a great summer album for me. It was too long, with too much filler but there were quite a few memorable tracks. The production's definitely the high point of the album. That's the one consistent strength because the rest of the album has it's ups and downs. There's songs like "Neon Guts" and "The Way Life Goes" that are interesting from start to finish and push musical boundaries but there's plenty of lull points on this album and songs that just mosey along. But that's how I feel Uzi's whole career will feel. He's definitely got more hits in him but I'd be shocked to see him drop anything more than an impressive album. I'd clock this one in that top tier. – Trixx

BROCKHAMPTON – Saturation III
PURCHASE: iTunes || Amazon (CD, MP3, Vinyl) || Spotify
Going into Saturation III I was irritated. Purely irritated by the abundance of music from a crew who was getting a bit cookie cutter. Luckily, I was pleasantly surprised by this album. The guys were keeping by the same formulas but there were quite a few standout songs and a a little more risk taken on some of the songs. "BLEACH" is one of those songs, as it features a woozy, hypnotic beat and a superb chorus from Ryan Beatty. I think my true annoyance with BROCKHAMPTON is how much I don't care for the majority of their raps. They still have some incredible production and some awesome hooks but for the most part their same flow raps can get tiresome. But this album features another impeccable outro from Bearface, the one break from the raps. – Trixx

Calvin Harris – Funk Wav. Bounces Vol. 1
PURCHASE: iTunes || Amazon (CD, MP3, Vinyl) || Spotify
Calvin Harris really stunned a majority of the music industry with his new album Funk Wav. Bounces Vol. 1. In a nutshell, this is a feel-good pop album that features some of the biggest hip-hop & pop artists in the industry: Frank Ocean, Migos, Katy Perry, Big Sean, Pharrell, Young Thug, Ariana Grande, ScHoolboy Q, DRAM, Future, Travis Scott, Khalid, PARTYNEXTDOOR, Snoop Dogg, John Legend, Takeoff, Nicki Minaj, Kehlani, Lil Yachty, & Jessie Reyez all make appearances. That's a lineup for a musical all-star game.
This album really established widespread credibility for Calvin Harris with listeners who likely wrote him off for his previous pop efforts. This album doesn't try to be anything it's not and that is commendable coming from a pop album. While the album's lead single 'Slide' is pure perfection and may go down as one of the best pop singles of the 2010s, other album-cuts like 'Rollin', 'Cash Out' and 'Prayers Up' are eclectic material that will stay on repeat for years to come. I'm writing this as it is below zero in Chicago and revisiting this album is making be long for the return of summer. – malbin
Joey Badass – ALL AMERIKKKAN BADA$$
PURCHASE: iTunes || Amazon (CD, MP3, Vinyl) || Spotify
Joey Badass released a single titled 'Devastated' in 2016, which was a massive pivot from past material. While the track was received with mixed reviews from his core fan base, the record received radio play and eventually went gold as it became his biggest single to-date by a wide margin. This fact had fans worried about his sophomore album All-Amerikkkan Badass was going to follow suit into a commercial album. That couldn't be more wrong.
The golden age of hip-hop is still an underlying influence on this album but it's updated with modern production and vastly improved songwriting from Joey. The album tackles the political and social struggle in a way that hasn't been captured in some time. Tracks like 'Temptation' and 'Land of the Free' are chill-inducing records that are as close to perfect hip-hop songs that you will find. 2017 was really a bad year for Americans and All-Amerikkkan Badass is a powerful body of work that captured a moment in time and will surely stand the test of time. – malbin
Tyler The Creator – Flower Boy
PURCHASE: iTunes || Amazon (CD, MP3, Vinyl) || Spotify
Flower Boy is Tyler The Creator's best and most lush imitation N.E.R.D album yet. Tyler has a unique voice and that deep voice of his has become less and less the focus. This new album focuses heavily on melody and lush production and most of his for shock antics that made him popular have gone out the window. Tyler's truly matured and blossomed into a more vibrant and beautiful flower than he's ever been on this album. – Trixx

N.E.R.D. – No One Really Ever Dies
PURCHASE: iTunes || Amazon (CD, MP3, Vinyl) || Spotify
The end of 2017 brought us a lot of surprises but none were bigger than N.E.R.D's first album in seven years – No One Really Ever Dies. The album was led by the massive single 'Lemon' featuring Rihanna and the rest of the album delivered more big name features – Kendrick Lamar, M.I.A., Wale, Gucci Mane, Andre 3000, Ed Sheeran & Future.
We've only have about two weeks to sit with this album but it's clear that this may be the second best album in N.E.R.D.'s catalog. As always, the production is futuristic and this album takes a strict stance on many political topics such as anti-immigration, police brutality, & other basic human rights. It's easy to understand why some people may have a hard time getting into this record but at the end of the day, progressive music with meaningful messages is going to stand the test of time. – malbin
BROCKHAMPTON – Saturation II
PURCHASE: iTunes || Amazon (CD, MP3, Vinyl) || Spotify
BROCKHAMPTON had a tremendous year. Backed by guidance from the same management team that propelled Odd Future to stardom, BROCKHAMPTON concocted a remarkable marketing plan and truly saturated the people with too much damn music and content. Thus, their name has become unavoidable, at least on the internet. That's all made me a little angsty about the crew as you could probably tell by the tone but some of their tunes have still been undeniable. I truly wish these three albums would've been cut into one album with just the best tracks but I've made notes of my favorite tracks manually and Saturation 2 had the most for me. Which by the way is how all these have felt to me, like bundles of songs that primarily seem to follow the same formula. This album specifically includes "SUMMER" – the best song of all the three albums to me – which is just a solo track from the group's member Bearface. Other than that though, this album has a few other great tracks like "GUMMY" and "SWAMP" but these tracks all follow essentially the same Verse, chorus, verse, chorus formula. They're still great but the group kind of lost it's edge and creative spunk in the process of this trilogy to me. – Trixx

Brent Faiyaz – Sonder Son
PURCHASE: iTunes || Amazon (CD, MP3, Vinyl) || Spotify
Brent Faiyaz is truly just a special talent. You don't find that caliber very often and Brent's still just a young artist with a lot of room to grow. Sonder Son was his proper debut album and while it wasn't an Illmatic, this album really just highlighted his talent brighter. Sonder Son's chock full of good storytelling as Brent loosely guides us through his journey from Baltimore kid to aspiring singer moving to Los Angeles to pursue his dream. Overall the album's a great, cozy listen from start to finish. Where it falls a little short is that it lacks highlights. – Trixx

Syd – FIN
PURCHASE: iTunes || Amazon (CD, MP3, Vinyl) || Spotify
Fans were ecstatic to hear that Syd was taking a brief step away from The Internet to release her debut solo album FIN. After the release of Ego Death, Syd spoke on her forthcoming solo album, calling it "an in-between thing — maybe get a song on the radio, maybe make some money, have some new shit to perform." There's pop influences all over this one with some expected trap elements.
While at first thought, that may be disappointing if you're a fan of past material but don't fret: this album delivers on all fronts. Simply put, if you didn't have the alt-R&B expectations of her work from The Internet, you'd be in love with this album. Or you can accept the project for what it is: a great R&B record. – malbin
Trippie Redd – A Love Letter To You
PURCHASE: iTunes || Amazon (CD, MP3, Vinyl) || Spotify
A lot of the artists on this list had big years but Columbus, Ohio rapper Trippie Redd had one of the biggest. He really only started releasing music in 2016 and he only saw his popularity shoot up this year once he dropped A Love Letter To You. There were only a couple of albums that got more spin from me this year as Trippie shot his way into becoming one of my favorite artists. He's a special talent. He has an incredible style and voice, even if he did seemingly bite off a little something from Lil Uzi Vert and Supa Bwe. And quite honestly, he executes his sound better than both of them. Unlike most of the other albums on this list, this project's scattered and it has it's up and downs. But the high's will give you a crook in your neck trying to look at 'em. – Trixx
Future – Future
PURCHASE: iTunes || Amazon (CD, MP3, Vinyl) || Spotify
Future's self-titled album was his first release of the year and was really the launching pad for his history-setting year. Future came before HNDRXX and featured the hazy trap anthems that Future patented into the rap game. Almost every single track on this record is a straight heat rock, with high energy production and mind-numbing performances from Future with 'Rent Money', 'Draco', 'Poppin Tags', 'POA' and of course 'Mask Off' being the top examples.
But as always, when true emotion comes out, that is when Future hits his peak form. Records like 'Might As Well', 'When I Was Broke', and the masterful outro 'Feds Did A Sweep' are the real standouts of this album. – malbin
Khalid – American Teen
PURCHASE: iTunes || Amazon (CD, MP3, Vinyl) || Spotify
Khalid will always have a special place in my heart because we were one of the first outlets to pick him up back when he had only just been discovered by Ducko McFli and Syk Sense. The kid's become one of the biggest pop stars in the world right now. He's on every major award show, every major TV station and really it feels like he's everywhere. At the top of this tremendous year the hightop bearing singer dropped his debut album American Teen. The album was targeted at his demographic of high school and college students but even I being a little above that range was able to appreciate and love this album. It's filled with great, undeniable tunes and not to mention, this guy's one of the nicest souls in the business. Seriously this album just stuck from start to finish; a wonderful debut album from a new star. – Trixx

Sampha – Process
PURCHASE: iTunes || Amazon (CD, MP3, Vinyl) || Spotify
As soon as this album was announced it was a given that it'd be right here on this list. Sampha always delivers and he came through with his debut studio album Process. The Mercury Prize winning album is sure to pull any emotional string you have within you at some point.
There's a lot of moments on this album that will really hit you deep, as there's a look at how success pulled away Sampha away from himself, the death of his mother to cancer with the timeless single '(No One Knows Me) Like The Piano' and the overall aches of being a human. Many artists cover these types of topics but a voice like Sampha is one of a kind and the production on this record was equally as unique. For a debut album for an already critically acclaimed artist, this album is as good as it could be. – malbin
Young Thug – Beautiful Thugger Girls
PURCHASE: iTunes || Amazon (CD, MP3, Vinyl) || Spotify
We get a project or two from Young Thug every year but he dropped perhaps his fullest and most fleshed out album yet with Beautiful Thugger Girls. He leads the album off with one of the brightest moments of his career on the song "Family Don't Matter". It's such a beautiful, well produced masterpiece. Aside from "Relationship" with Future, this album doesn't have the bangers that most of his projects usually have. There seemed to be more focus here on melody and experimentation and that's what I really love about it.- Trixx

Rick Ross – Rather You Than Me
PURCHASE: iTunes || Amazon (CD, MP3, Vinyl) || Spotify
What can we say about Rick Ross? You can never count him out. After finishing up his contract with Def Jam, Rozay bossed up and moved to Epic Records, where he released Rather You Than Me. There really isn't anything new on this album. It's a Rick Ross album: there is going to introspective, luxurious bars, political statements, some street bangers, and a record or two for the ladies.
While each album in his discography has different strengths within those categories, the introspective Rozay on this one is what really shines. The album starts off with three near-perfect records, capped off with 'Idols Become Rivals', Rozay's demolition of Birdman.
Rather You Than Me isn't Teflon Don but if there were a list of ninth studio albums from artists, Rather You Than Me is surely one of the best. Rozay hasn't lost a step and is still capable of landing a truck stick before plowing into the endzone. – malbin

Sonder – INTO
PURCHASE: iTunes || Amazon (CD, MP3, Vinyl) || Spotify
Too many project these days just sound like a collection of songs but Sonder? No, they created an aural experience with INTO. When Brent Faiyaz first linked up with Soulection birthed producers Dpat and atu to create Sonder, they released three tracks on Soundcloud. All three of these were about 10 minutes long and they were more like mixes. They had a few different instrumentals and some vocals from Brent mashed together beautifully to create one seamless experience. This EP felt just like that but more fleshed out and much more emphasis on the star, Brent Faiyaz. The EP is really what broke open the floodgates and got the masses raving about Brent, perhaps even more than the hit success of "Crew" with Goldlink. Truly, INTO is simply beautiful in all aspects and that's about all that needs to be said. – Trixx
Migos – Culture
PURCHASE: iTunes || Amazon (CD, MP3, Vinyl) || Spotify
Lets keep it 100: many people wrote off Migos before Culture was released. The group had a lackluster debut album and their consistent stream of mixtape material wasn't really hitting the mark. Their entire fortunate changed thanks to 'Bad and Boujee', their first #1 record which ended up being the lead single from Culture. Ironically, their biggest hit to-date could be argued as the worst song on Culture.
Many trap artists fall into the trap of continuing to create one sound that works for them. This album offered some pivots from their hyperactive sound, helping showcase the developed strengths of each artist. This album was the launching pad for each artist's solo endeavors. With collaborative projects from Offset & Quavo released along with a number of guest features from all three members, one thing is clear: they sound the best together as the Migos. – malbin
Daniel Caesar – Freudian
PURCHASE: iTunes || Amazon (CD, MP3, Vinyl) || Spotify
Daniel Caesar is an once in a lifetime artist. Every album he releases is going to be one of the best of its respective year quite honestly. Freudian is just his proper debut album but he's already got three outstanding pieces of work under his belt. Caesar's one of a handful of artists have become the face of a new R&B renaissance. The genre had gotten kind of dry and predictable but Daniel especially has given it something that hasn't been seen before. He's a mix of gospel and R&B and he's made it widely appealing. It's more difficult than ever to stand out from the crowd and Daniel along with his producer Jordan Evans and Matthew Burnett have certainly done that. Freudian isn't the magnum opus but there's not one bad second of this album. Okay I retract that, I could do without the clear but brief biting of Frank Ocean on the closing track but aside from that, there's not a bad second. The production's organic and analog and Daniel's voice is piercing. Thankfully he's had such an inspiring women by him that he basically created this album about. – Trixx

Snoh Aalegra – FEELS
PURCHASE: iTunes || Amazon (CD, MP3, Vinyl) || Spotify
It has been years in the making but Snoh Aalegra's proper debut album FEELS delivered everything we could have wanted and more. The album was proceeded by five singles, the first coming nearly a calendar year earlier.
The 13 track record is really a timeless R&B album, with a bundle of influences from some of the greatest artists of all time like Michael Jackson & Stevie Wonder. The album has four guest features, all being rap, but each verse perfectly fit within the sound of the album. 'Time' is an easy standout on the album and may be a familiar record for some (Drake sampled 'Time' on 'Do Not Disturb'). There are truly some gut-wrenching moments on this album. If you want to really FEEL something, this album is for you. – malbin
IDK – IWASVERYBAD
PURCHASE: iTunes || Amazon (CD, MP3, Vinyl) || Spotify
Few album's tell a story from front to back because it's such a tough task but IDK really became one of my favorite rap storytellers with this album. As the title IWASVERYBAD suggests, IDK tells his story as a bad youth, growing up in a good, learned family where he became the outlier and acted out as the bad son. That led him to serve time in prison for a robbery gone bad, which is all told on this album. "Pizza Shop Extended" replays the lick (robbery) itself while "No Shoes On The Rug, Leave Them At The Door" is a phone call with IDK's mother from jail. The album all seems to fall on one final conclusion, that his mother was the one that loved him the most all along and was the only person to truly stick by him no matter what. It's truly a beautiful ode to her as IDK lost his mother in 2016. Not to mention, you can play any song off this album and it slaps, without even focusing on the context. That feat in itself is so tough and IDK truly had one of the most remarkable albums of the year with this one. – Trixx

Smino – blkswn
PURCHASE: iTunes || Amazon (CD, MP3, Vinyl) || Spotify
While all the real ones were hip to Smino, aka Chris Smith Jr, in 2015, 2017 was Smino's coming out party for everybody else. The St. Louis native released blkswn at the top of the year and as you can see, not many albums were able to surpass this one. The album clocks in at 18 tracks and over an hour long and features production from Monte Booker on 16 tracks. While one producer for 88.8% of an 18 track album would typically be sluggish, there's nothing slowing Smi & Monte.
We already knew that nobody in the game right now sounds like Smino but this album further showcases his uniqueness. All the features on this record are in house, with standouts from Ravyn Lenae on 'Glass Flows' and Noname's verse on the hidden track 'Krash Kourse'. Singles 'Netflix & Dusse' and 'Anita' showcase potential on a larger scale but 'blkswn', 'Blkoscars', 'Lobby Call' and the album's near eight minute finisher 'Amphetamine' are really what make this album special. – malbin
Caleborate – Real Person
PURCHASE: iTunes || Amazon (CD, MP3, Vinyl) || Spotify
You want some "real hip-hop"? Come get some. West Coast artist Caleborate mixes soul samples, thumping drums, and masterful performances on his 2017 release Real Person. The 10 track album is as transparent as they come. There are many artists making music like this but there's a difference from being able to rap good and being able to make great songs. Caleborate is about the latter. He's able to peel back layers of his soul and let us into his life on this record. Ironically, Caleborate responded to a tweet about this album from us saying that this was the best album to drop this year. For us, it's damn near closet to the best.
Listen to 'Soul'. If you don't feel that in your soul, you really might not have one. – malbin
SZA – CTRL
PURCHASE: iTunes || Amazon (CD, MP3, Vinyl) || Spotify
SZA's 2017 had to be a rollercoaster. The talented TDE singer tweeted out her frustration about her album delay in the end of 2016, saying that she wanted to quit the music industry after the album was finally released. She didn't seem very confident in the body of work she was delivering but the product that was delivered to fans is something special. Easily, one of the better R&B albums of the 2010s.
While casual listeners wrote SZA off for writing 'side-chick anthems', there is really depth and emotion onCTRL that many can relate to. The album has SZA opening up her insecurities and offering up her distinct songwriting voice. Tracks like 'Supermodel', 'Love Galore', & 'The Weekend' are obviously the well-known records from the album but there isn't a skip on CTRL. – malbin
Jaden Smith – SYRE
PURCHASE: iTunes || Amazon (CD, MP3, Vinyl) || Spotify
SYRE is one of the most polarizing and questionable albums on this list if you were to compare our list to the "music critics". SYRE is an album from a young man named Jaden Smith, who just happens to be the son of Will Smith and Jada Pinkett Smith. He was born into fame and money and most people treat Jaden negatively because of the fortunate situation he was born into. People have panned this album and Jaden's work purely out of jealousy if you ask me.
Truly I don't think there's a better produced album this year than SYRE. This album sounds remarkably clean and the work from guys like Lido, Omarr Rambert, Tim Suby and more on this album is next level. That cannot be understated and after all, we're judging THIS ALBUM; this album as a whole. Jaden's rapping I feel is an acquired taste. He doesn't have the greatest rap voice but he's developed it quite a bit from when he first began uploading songs. There's corny lines here and there on this album, it's a given when listening to his music but that takes absolutely nothing away from this album to me. I'm just trying to play "B L U E" and zone out or throw on "Icon" and absolutely rage. There was no album more fun than SYRE for me this year. – Trixx

Goldlink – At What Cost
PURCHASE: iTunes || Amazon (CD, MP3, Vinyl) || Spotify
I truly can't judge an album on one listen. It's usually a bad determinant and when I first heard Goldlink's At What Cost, all I said was "meh". The greatness of "Crew" was always undeniable but the rest of the album took some time to grow on me. Goldlink mostly abandoned his future bounce sound that he really came up on for this album. He ventured into a lot of new sounds but specifically there's a heavy influence of go-go music on this one. The genre style was developed and popularized in his hometown of Washington D.C. and it's the fuel that ended driving this DMV heavy 2017 rap album. This is just one of those albums that stayed in rotation all year for me and the amount of times I've listened to an album is my main determinant when doing these lists. At What Cost racked up a lot of plays thanks to its dense catalog of jams. – Trixx

J.I.D. – The Never Story
PURCHASE: iTunes || Amazon (CD, MP3, Vinyl) || Spotify
After just one year and one album, J.I.D has truly become one of my favorite rappers. I'd known of him before he signed to J.Cole's Dreamville imprint at the top of the year but I never really gave him attention and checked his music out for real. But when J. Cole signed him, I gave him my ears. I knew from the moment they dropped that first teaser video and J.I.D talked about his old beat up Pontiac he'd been driving through Atlanta I would relate and like this guy.
Now if we were ranking the best songs of the year, "Never" is probably in my top 5. Christo and Childish Major killed the two parted beat and J.I.D dropped some of the most infectious raps I have heard in a while. I've probably recited lines of this song more than just about any other song this year. That single's the clear standout but this album's just laced with joint after joint from "D/Vision" to "Lauder", there really isn't a bad song on here. J.I.D sounds a little like Kendrick Lamar and that was the first thing I really noticed. He's certainly influenced by Kenny but after a couple more listens it was easy to realize that J.I.D's clearly got something all his own: a quick, relentless and effortless flow. This album only felt like an intro to a rapper that can really takeover and be a new "conscious" face in the mainstream that can create big, banging songs that are telling a unique story. 2018 is bound to be a big year for him. – Trixx

JAY Z – 4:44
PURCHASE: iTunes || Amazon (CD, MP3, Vinyl)
Whenever JAY Z drops an album not named The Blueprint 2 or 3, it's pretty much a chalk to end up on the high end of the year-end album lists. Given his last few efforts, I don't think many people expected 4:44 to sound how it did but man, we're thankful for what he delivered.
The album only clocks in at 36:11 but everything that needed to be said is here. Hov speaks on establishing credit & ownership, cheating on Beyonce, Solange, race relations, publicly revealing his mother being homosexual, and many other topics. This is a reflective album, entirely produced by No I.D., that really came out of left field. There's no commercial attempts or anything that feels out of place: Hov comes in, cuts straight to the chase, & gets out.
Hov's thirteenth studio album can really fight for one of the top albums in his discography. Let that sink in. – malbin
Future – HNDRXX
PURCHASE: iTunes || Amazon (CD, MP3, Vinyl) || Spotify

If you've made this far in the list or a living human being, you know that Future had an insane 2017. The pinnacle of his year was HNDRXX, an experimental, R&B leaning project from the Atlanta star. Deemed as "the album I always wanted to make", Future takes his patented melodies and flexes them over fresh production that fans aren't accustomed to hearing him over.

The album has a wide variety of sounds with Future showcasing his peak performances to date. Dark, confessional records like the Ciara addressing intro 'My Collection', 'Damage', 'Use Me', and the album's two finishers 'Solo' & 'Sorry' are timeless catalog album cuts. Many artists struggle to have that many notable non-singles across their entire career, let alone on one album.

Where an album like Honest might have featured dialed in radio attempts, HNDRXX's commercial-leaning records 'Coming Out Strong' with The Weeknd, 'Incredible', 'Fresh Air', 'Testify' and the Rihanna-assisted 'Selfish' feel natural and well placed on the album. Other records like 'Hallucinating', 'Lookin Exotic' and 'New Illuminati' are strong, experimental records that show another angle of Future.

While the album may have been overlooked commercially due to the unexpected success of 'Mask Off', one thing is clear: HNDRXX is the album Future wanted to make and his execution lands this as Future's most complete album to-date. – malbin
Kendrick Lamar – DAMN.
PURCHASE: iTunes || Amazon (CD, MP3, Vinyl) || Spotify
2017 was a strong year for music but for me, there wasn't an album of the year that was staring me in the face since it dropped constantly reminding me that this was my favorite. That was Frank Ocean's Blonde last year. DAMN. is what we ended up agreeing upon as the album of the year, which isn't even my favorite Kendrick Lamar album but the Compton rapper's just that good. I had my phases with the album, growing tired of it after overplaying it upon it's first few weeks of release but after a little time, every time I would return I was reminded of just how impressive this piece was. Kendrick got a little too artsy with To Pimp A Butterfly. The album felt like reading an intricate novel where you had to dig out all of the messages within. DAMN. was a lot more straightforward. He did this without dumbing down his music at all. This music just focused on each individual song more and each had legs of it's own that it could stand on. – Trixx