When people think of Athens, GA the first thing that comes to mind would probably be the Dawgs. Further, when people think of Athens Music they might think of REM, The B-52s, or the Allman Brothers being from Georgia.
Not anymore. The scene throughout the small town in Northeast Georgia is buzzing with talent in the indie, rock, americana, and folk space, most recently Megan Moroney has made a name for herself in the Country music world. Here are just a few artists of many that we absolutely love right now.
Clover County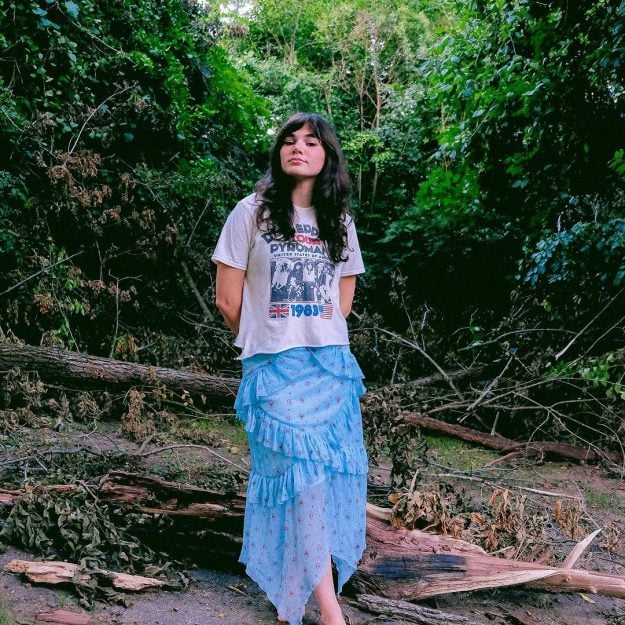 21-year-old AG Schiano has a timeless indie sound. With a soulful voice along with well crafted lyrics, her debut single, Outlaw, is just the start. If you're a fan of Kacey Musgraves, Lana Del Rey, you won't be able to get enough of the already seasoned live performer in Clover County. She's got a trove of old demos and song ideas on her Soundcloud, while you wait for her second single, "Glass and Gold" that comes out on 09/01.
---
Lighthearted
Made up of members Gracie Huffman, Eliza Lemon, Win Cawthorne, Aidan Hill, and Toni Hunlo, Lighthearted is a rising indie folk band coming out of Athens. With female-led vocals on most tracks, the band boasts a nostalgic feeling through each single, as well as on their most recent album, "from here on out" which features another Athens local, CannonandtheBoxes. Catch Lighthearted on tour through the rest of the summer.
---
Hallpass
Opening for Quarters of Change in October, Hallpass is no joke. After garnering a TikTok following, the live-performing emphasis band has created a Backseat Lovers meets Mt. Joy type sound. With Wim Tapley as lead vocals, who we covered a few months ago for his solo project, the band shows no signs of slowing down.
---
Zac Crook
zac crook, a florida native now based in athens, is a genre-fluid artist. Songwriting originally inspired by country & pulling melodies from R&B, and there's a distinct Dominic Fike resemblance that cuts through especially on songs like "better taste". crook has built a catalog of direct & emotionally compelling songs, with his newest project, mvp 2003 dropping on September 1st.
---
Elijah Johnston
Multifaced and genre-blending artist, Elijah Johnston recently dropped "Downtown Living" a post-punk, grunge rock anthem that's been on repeat. Elijah's music really hones in on relatable, conversational lyrics and catchy melodies and he just keeps getting better and better at it.
---
Heffner
One of the OGs of the Athens scene that's on the up and up, Heffner's a 5 piece rock band that's well-known throughout the area and headlined a bevy of local festivals. They're set to release their third full studio album. Any fan can see influences across the indie rock landscape. Whether hints of Julian Casablancas or nods to classic Rock and Roll, Heffner is constantly delivering.
---
The Ocho
Featured on a couple Fashionably Early playlists after stumbling upon them in our submissions is this band The Ocho. Rooted in indie rock, they bring something new to the table with an edge of funky instrumentation and soulful vocals. With immediate standout vocals and a strong backing band, The Ocho's, Spring Without a Lover is a perfect one to listen to as the season begins to change into Autumn.